Lighting in the bedroom is extremely important when
you are decorating. Many people often forget about the
lighting and it really makes a big difference when you
are decorating your bedroom.
The first thing you must think about when you are
designing the lighting in your bedroom is layering.
You must layer the lighting.
When you layer the lighting in the bedroom it gives
you the opportunity to create the different moods you
are hoping for. You should always have lamps on
bedside tables and another light across the room
diagonal from the bed.
( bedside table lights, overhead light other light sources)
This allows the lighting to be balanced in the room.
You also might consider light sources on a dimmer
switch that allow you to select the balance of light
that is emitted into the room.
(many styles to choose from)
One thing you do not want to do in your bedroom is
have a ceiling fan with a light on it. If you must
have a ceiling fan in the room then it is fine.
You should not have a light drooping from a ceiling
fan because it looks tacky. Your bedroom needs to have
the sexy look and a light from a ceiling fan will ruin
the look.
It is also a good idea to use different bulbs for the
lighting in the room to give a different look. Using
recessed bulbs with floor and table lamps can give the
look of washing the room with a soft light.
However, you also are layering the room with different
lighting and it gives the look of pure elegance that
you need to accomplish a nicely decorated bedroom.
The light fixtures are just as important as the light
itself. They can add to the beauty of the room or take
away from it.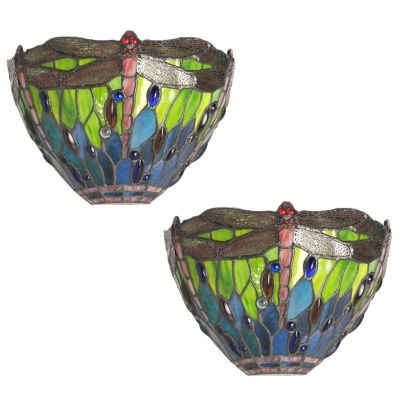 ( wall sconces come in all different styles- modern, stain glass and
more of a retro look. They add to the room without taking up
table space.)
Recessed lighting can add a different look to the room.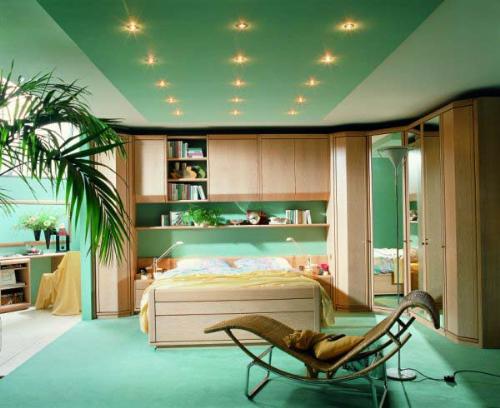 Give your room elegance, beauty and balance with lighting.
Dan and Deanna "Marketing Unscrambled"